Explore Resources in AP Classroom
AP comes with digital tools to help you improve your performance all year long. Our online resources are mobile-friendly, so you can access them anytime, anywhere, once you've joined your class online.
AP Question Bank
Master content and skills with real AP questions that your teacher assigns.
Personal Progress Checks
Get real-time evaluation of your understanding of the topics and skills within a unit with useful score explanations.
AP Daily
Access daily support and build your knowledge and skills across units with short videos.
Check Your College Board Account

If you're taking an AP class this year, make sure you have a College Board account. You'll need it to join your AP class section.

2020

LATE SUMMER/EARLY FALL 2020

Recipients of AP Awards and Recognitions Are Notified

2020 recipients of AP Scholar Awards, the AP International Diploma, AP Capstone awards, and the AP with WE Service Recognition are notified via email.

Join Your AP Class Section Online

Use the join code your AP teacher gives you to join your class section in My AP.
The Benefits of AP
High school students across the country and around the world take AP courses and exams to challenge themselves, explore their interests, and earn college credit and placement. AP can give you:
A Head Start in High School
Get a taste of college-level work while developing the academic skills you'll need for college success. You might even discover your career path.
An Edge in College
Your AP Exam scores can earn you college credit before you set foot on campus—and let you skip introductory college courses.
Get Your 2020 AP Scores
AP Exam scores from the 2020 administration are available. View and send your scores now.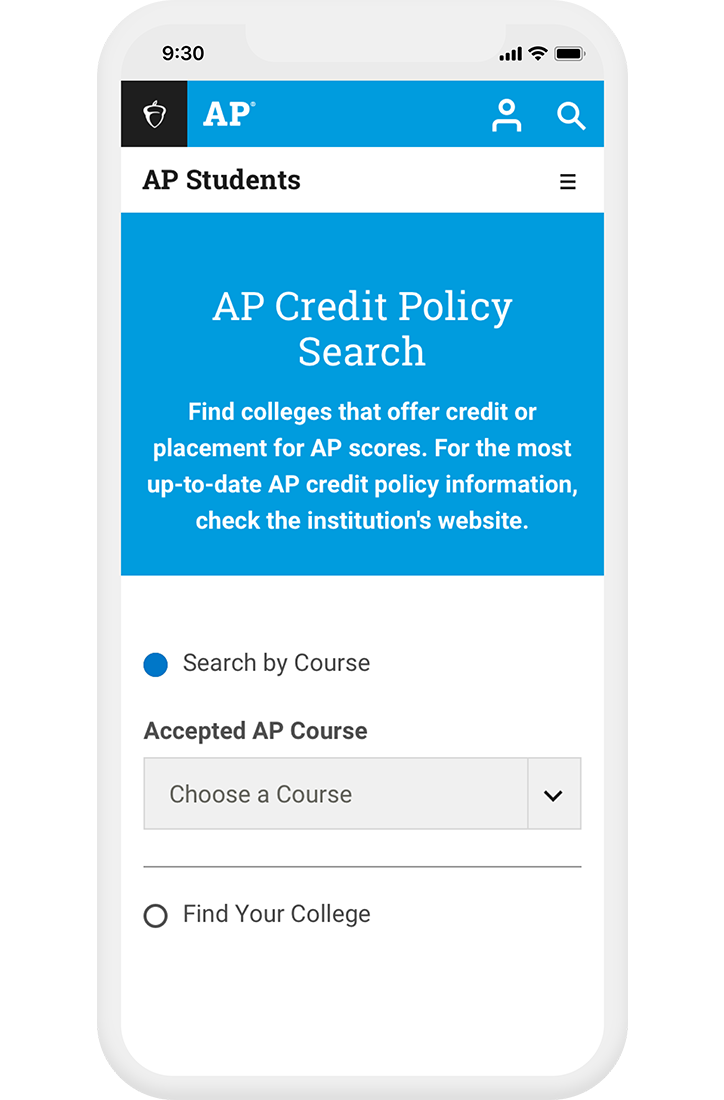 Search AP Credit Policies
Find colleges that grant credit, advanced placement, or both for AP Exam scores.