When to complete this step: 1–3 days before each of your digital exams.
For each digital AP Exam they take, students must complete the exam setup step in the digital testing app. This step loads their exam onto the computer they're going to test with. Completing this step is required 1–3 days before each exam. Without taking this step for each exam, students will not be able to test.
You must complete exam setup on the computer you will use for testing.
Once you complete exam setup, you can't share your testing computer with another student until you've successfully completed your exam.
If you're taking more than one exam, remember that you need to complete exam setup for each digital exam subject you plan to take.
Exam setup opens 3 calendar days before each digital exam and you must complete setup no later than the day before the exam.
Example: In Administration 2, the digital AP English Literature and Composition Exam is given on Tuesday, May 18. Setup opens on Saturday, May 15, and you need to be done by Monday, May 17.
You can access exam setup by launching the digital testing app and signing in. Find your exam on My Exams and click the Start Exam Setup button.

Exam setup is a quick and easy process. Here is what you'll be asked to do:
Accept the exam terms and conditions.
Confirm personal information.
Check device requirements.
Decide if you'll permit us to reuse your answers for educational research and instructional purposes.
Review the exam day checklist.
Watch a quick video.
Wait for the exam to download.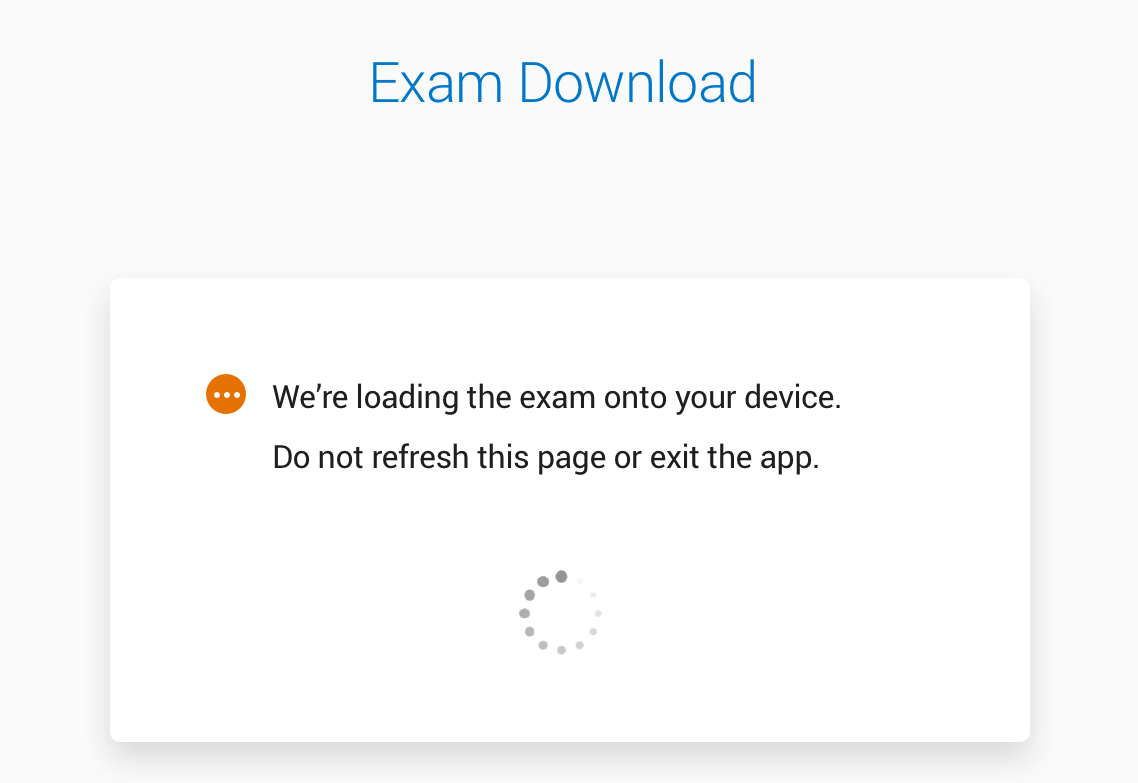 Once your exam has been successfully loaded, you'll see a page indicating that exam setup is complete and your device is ready to test.