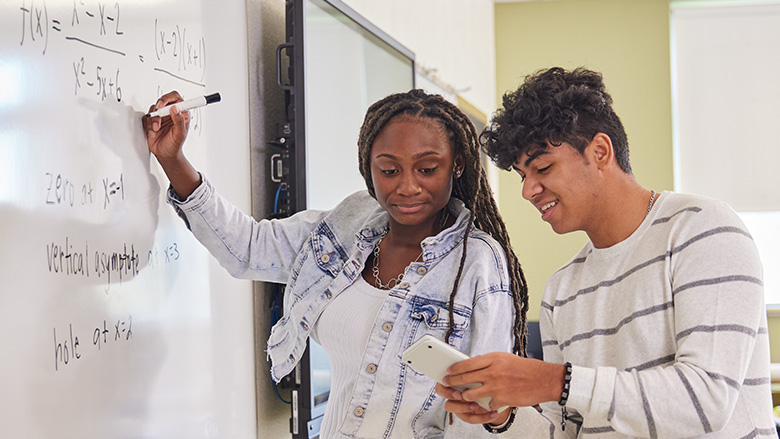 AP Precalculus Is a Different Type of AP Course
Regardless of where you begin your high school math journey, AP Precalculus is designed for every student who's ready to take precalculus in high school. If you plan to complete Geometry and Algebra 2 (or Integrated Math 3 instead) before your senior year, you're ready for AP Precalculus.
Find Your Journey
The Benefits of AP Precalculus
Taking precalculus in high school increases your likelihood of earning a bachelor's degree by 155%. And, taking just one AP course in high school can improve your first-year college GPA and make you more likely to graduate in four years. When you take AP Precalculus, you will: 
Stand Out to Colleges
Get the opportunity to earn college credit and/or advanced placement along with a high school GPA boost—powerful reasons to take AP and four years of math.
Challenge Yourself
Tackle college-level coursework in a familiar setting and get more time with your teacher—140 hours compared to just 48 in a college precalculus course. 
Get Support
Access free digital learning and practice resources, including AP Daily videos—short on-demand videos that support what you're learning in class.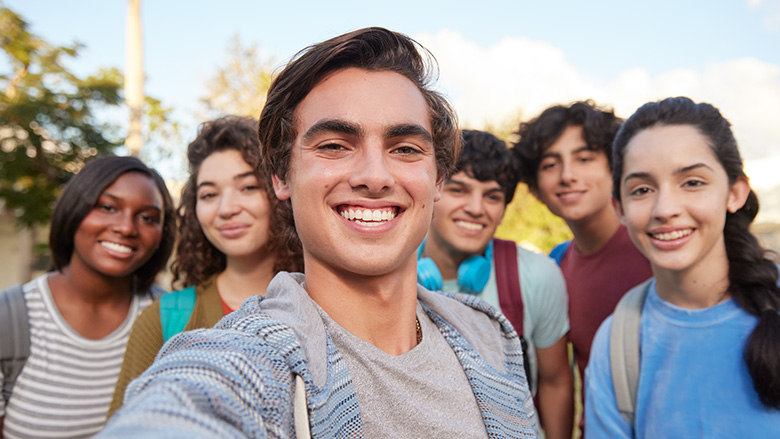 AP Precalculus Beyond the Classroom
AP Precalculus gets you ready for college, and you'll build knowledge and skills you can use every day. 
See Related Skills and Careers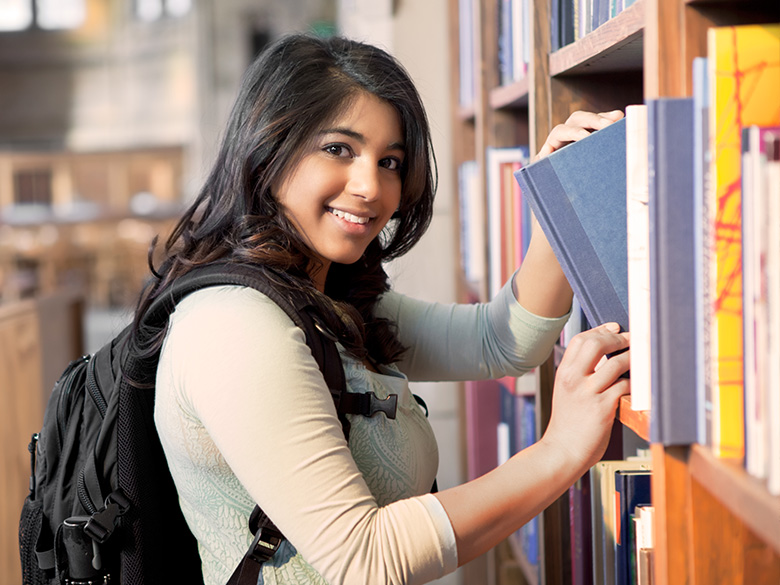 College Credit and Placement
AP Precalculus can help you stand out to colleges and earn college credit and/or advanced placement. This means you can save money by using your time to focus on the college courses you're most interested in.  
Colleges and Universities Granting Credit 
The following is a small sample of colleges and universities that will award credit for AP Precalculus. The AP Credit Policy Search tool will be updated in late summer with additional information.
American University 
Central Texas College 
Fayetteville Technical Community College 
Gonzaga University 
Hampton University 
North Carolina State University 
Rutgers University 
Skidmore College 
State University of New York at Buffalo 
Tuskegee University 
University of Oklahoma 
University of Oregon 
University of Tampa 
University of Wisconsin—Madison 
Virginia Tech 
See Where AP Can Take You
AP Precalculus can lead to a wide range of careers and college majors