Explore Resources in AP Classroom
AP comes with digital tools to help you build college knowledge and skills all year long.
AP Daily
Access short, searchable videos on every topic in every unit for targeted support to help you build knowledge and skills.
Personal Progress Checks
Get real-time feedback on the topics and skills in each unit as your teacher unlocks progress checks. Use your results to pinpoint misunderstandings and create your own study plan.
Progress Dashboard
Check your progress dashboard to see your progress across multiple units. Celebrate your successes and then focus on the areas where you can improve.
2020

SEPTEMBER–DECEMBER 2020

AP Daily Videos for Units 1–6 Available

Take advantage of AP Daily videos for Units 1–5, available now in AP Classroom, with Unit 6 coming soon.

2020

SEPTEMBER–DECEMBER 2020

Use AP Classroom Resources

As you cover each unit in your AP class, your teacher may use the tools in AP Classroom to check your progress.

Deadline to Request Testing Accommodations

Requests for testing accommodations must be submitted by this date.
The Benefits of AP
High school students across the country and around the world take AP courses and exams to challenge themselves, explore their interests, and earn college credit and placement. AP can give you:
A Head Start in High School
Get a taste of college-level work while developing the academic skills you'll need for college success. You might even discover your career path.
An Edge in College
Your AP Exam scores can earn you college credit before you set foot on campus—and let you skip introductory college courses.
Get Your 2020 AP Scores
AP Exam scores from the 2020 administration are available. View and send your scores now.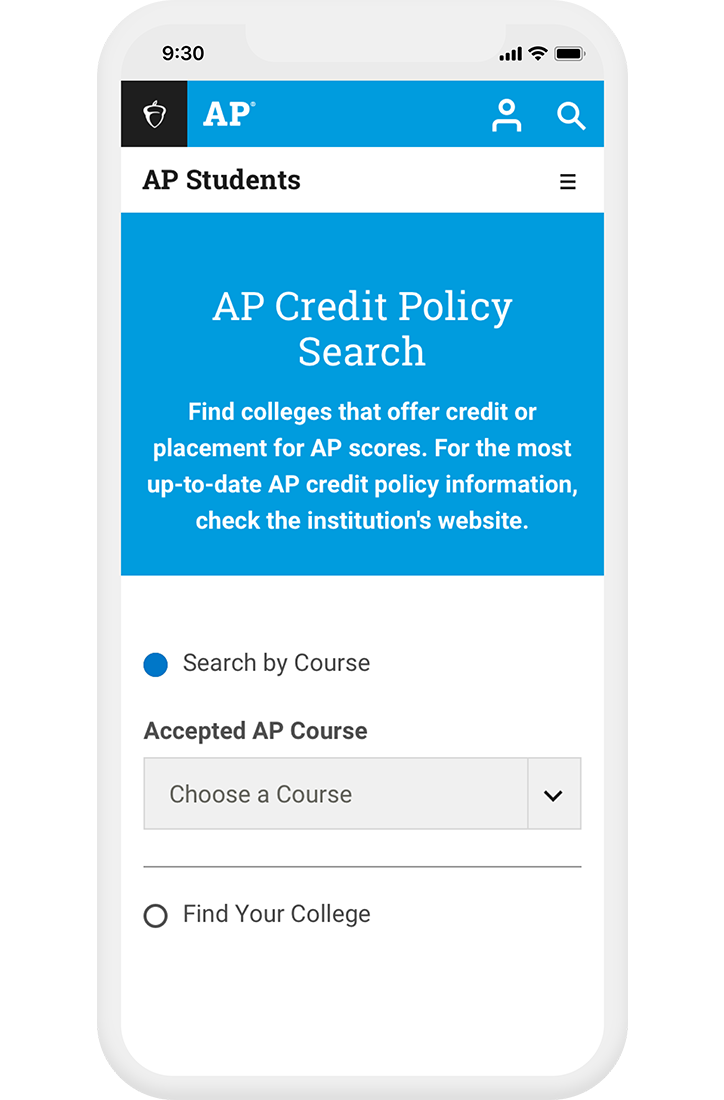 Search AP Credit Policies
Find colleges that grant credit, advanced placement, or both for AP Exam scores.